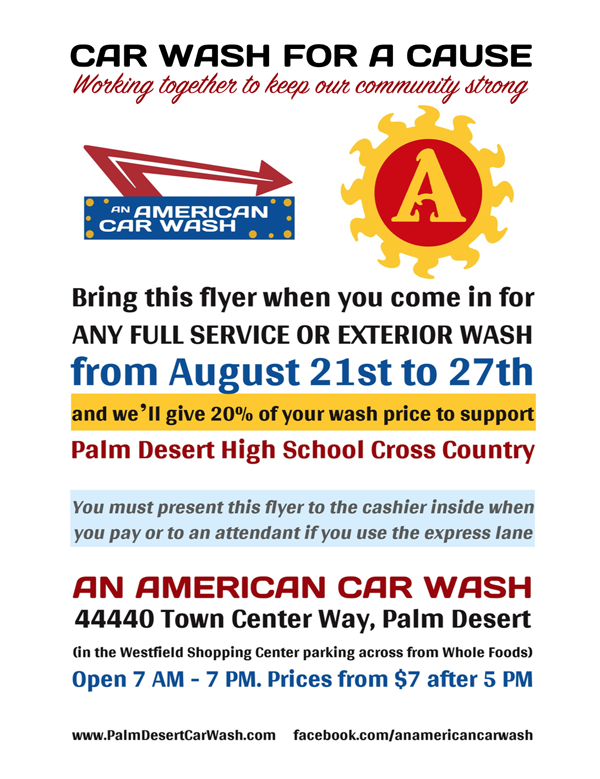 We believe in supporting our local community
If your school, team, charity or club is interested in being part of our Car Wash for a Cause campaign, please contact us by email or fill out the form below.
Our model is simple:
1) We create a flyer for you like the one shown here.
2) You distribute it to as many people as you can.
3) You earn 20% of the wash price for any flyer redeemed during the week allotted for your group.
We're also open to creative ideas to make your campaign more successful. Just send us a message.